Principal's Message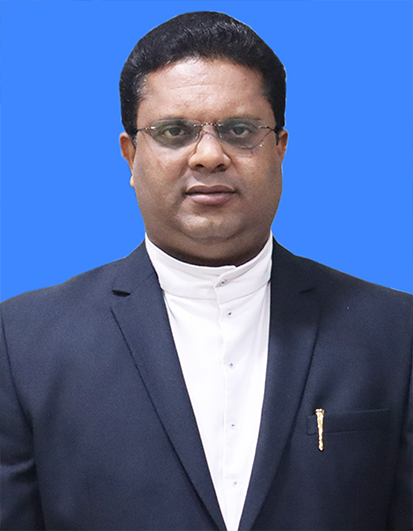 "Basic education links the children, whether of the cities or the villages, to all that is best and lasting in India." - Mahatma Gandhi
Greetings from Santhome Public School... I have been appointed the principal of Santhome Public School, and have taken charge from Fr Jiby Antony from 17th June 2020. May I gratefully keep on record the immense contribution that Fr Jiby Antony has made to the smooth running of the School for the past one year as the principal.
Every event, every happening, is an experience; and every experience teaches us something new. This unprecedented experience of the Covid-19 pandemic teaches many lessons of life, and thus, it leads us to a different realization. The certitude with which we used to live our lives and lead our professions needs a redefining. But in spite of the uncertainties that we face now, we are certain: we shall overcome. We will be ready to meet the challenges of the school and put in every effort to give the best education to our children. We all - students, parents, staff, teachers, and the management will work together to achieve our goal of making 'learning' our priority.
I look forward to working with you all for the good of our children – their education and character building - for the bright future of the society and nation.
Fr Prasad K. Joseph
(Principal)